Valuation is the foundation of nearly all financial decisions, from home mortgages to major investment and corporate financial transactions. Our firm undertake valuations on landed properties and assets, in accordance with the IVS, IFRS and NIESV standards.
Valuation carried out are for different purposes, which include among others:
Mortgage
Our mortgage valuation aims at providing our client (the lender) an insight into whether the subject property passes a sufficient value to support foreclosure in
case of default.
Insurance
In carrying out valuation for insurance purposes, we assess the building/assets to provide the reinstatement cost.
Property Survey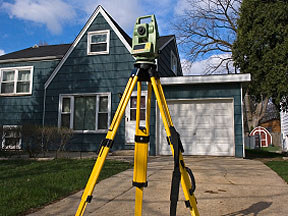 A property surveyor takes precise measurements to identify the boundaries of a parcel of land and prepares reports, maps, and plots that are used for construction, deeds, or other legal documents.
Property Valuations
Real estate appraisal, property valuation or land valuation is the process of developing an opinion of value, for real property (usually market value).
Construction Solutions
We provide these services to contractors, government agencies, engineering firms and private industry